Organic Dark Chocolate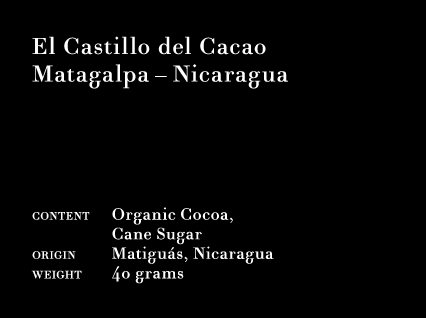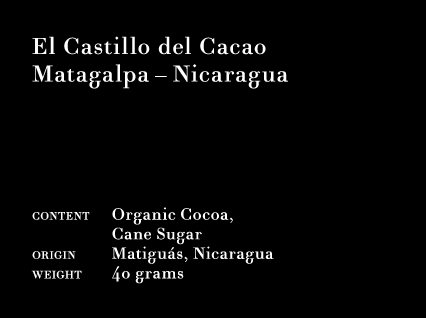 sold out
Organic Dark Chocolate
Pure and Simple, delicious and semi-sweet. Sugar is ground with the roasted and shelled cocoa to produce a simple and rustic chocolate that remains true to its elements.
All of our chocolate consists of two ingredients: cocoa and sugar. The cocoa is organically grown in Matiguás, Nicaragua. The sugar is conventional raw cane sugar also produced in the Nicaraguan south. We find that this cocoa, being grown on the same land as coffee, serves as a great compliment to its brewed cousins.
Here we offer two varieties: a 75% as well as a 50% with cocoa nibs. Both are packed in 40 gram bags.
Produced by El Castillo del Cacao